Uganda Phone Cards
Calling from your smartphone
NobelApp Credit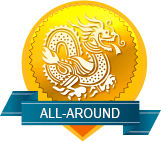 View Details »
valid for 1 year
Mustang Deal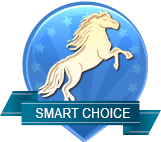 View Details »
Mobile & Landline
2880 ¢/min
50 minutes valid for 30 days
Price: $ 1440
Elephant Deal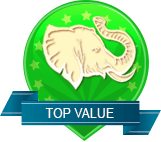 View Details »
Mobile & Landline
2790 ¢/min
100 minutes valid for 7 days
Price: $ 2790
Uganda
Calling only to Uganda Landline
↓

View Details »
24.9¢

/min rate based on local access

View Details »
37.9¢

/min rate based on local access

View Details »
39.9¢

/min rate based on local access
Uganda - Cell
Calling only to Uganda - Cell
›
For new customers 2x15% Bonus
For Loyal Customers Free Credit, Discounts, Monthly Prizes and Birthday Presents
The rates shown above are for using a local access number. In case of using the toll-free access number provided, there is an additional cost of 1 ¢/minute.
NobelCom has a diverse range of phone cards, one sure to meet the different needs of our many different customers. Based on the guidelines presented below, you can determine which phone card is ideal for your needs:
Do you place frequent, long calls? You should get a phone card with a 4 or 2 minute rounding; in exchange for a lower calling rate, you should also consider buying a card with a small connection fee, as this will only be charged one time for each connected call. But the overall cost for your phone calls will be reduced, due to the low rate on your card.
Do you make short, less frequent calls? You should choose a calling card with a shorter rounding period (1 minute or 1 second); also, it's usually better for you to get a card with no connection fee. Although the rates on these cards are a bit higher than on the higher rounding phone cards, this is still the best option for calls placed once in a while, which only last a few minutes.
Get your NobelCom prepaid phone card in 3 simple steps:
Select your preferred phone card form the list above by clicking on "Buy Now"
Complete the short order form and click "Place Order" when you're done
Review and confirm your order details by clicking on "Confirm Order" ... and you're done!
Soon after that, you will receive an e-mail confirmation of the order you placed with NobelCom.
Once your PIN is delivered to your e-mail address, you can start using your phone card from a regular phone, smartphone or PC.
from a regular phone: dial the access number; enter your PIN; enter the destination number (country code included). Please make sure you DO NOT PRESS CALL or SEND BUTTON on your phone after you enter the destination number. This is to avoid being charged by your cellular provider for the international call. Local Access Numbers
from your smartphone: download and install the NobelApp; follow the one-time 3 steps setup wizard and then start calling. NobelApp
from your PC: download and install on Windows-powered PC, login using your NobelCom user/pass and start making calls.
Whichever option you choose, you will always get the same low rates for your calls!
With NobelCom phone cards, you get more than just low rates on your international calls; you can also:
Get 2 x 15% Bonus - if you're a new client signing up with NobelCom, you get 15% extra credit on your first two orders
Manage your account online - and manage your PINs yourself, whenever you want (recharge, buy new cards, configure Speed Dial, PIN-less dial, etc)
Win Nobel Points - which you can then use to get discounts on your future purchases of new phone cards, to recharge your existing PINs or to transfer to another account
Win fabulous prizes - for every new purchase or recharge, you get one ticket for our sweepstakes, allowing you to win free phone cards, laptops/camcorders or even a dream vacation
Contact us, whenever - our Customer Support department is available 24/7; you can call us whenever you need additional information, or we can call you: through the "Call Me" facility, you can simply dial 1-760-208-1082, wait for the prompt and hang up; we will call you back as soon as possible.
Once you've signed up with NobelCom, you can enjoy all of its great functionalities and features:
Pinless Dialing - when this option is enabled, you will no longer be required to enter your PIN during the dial process
Speed Dial - make dialing even faster: type in just two keys instead of the entire phone number
Last Number Redial - press only two digits (*0) when asked to enter the destination number and get connected to the last number you called
Call Continue - stay on the line after ending a call and press (**) then dial the new number you want to call
PC-2-Phone - makes it easier for our phone card users to make calls & send SMS to any worldwide destination! Download the app and sign in with your NobelCom username and password, select your PIN and start making calls.