Who

are we?

NobelCom is the first retail division launched by Nobel - a telecommunications company founded in 1998 by Thomas Knobel, a young entrepreneur from Switzerland. To learn more about NobelOne Inc. please visit our corporate website. NobelCom is committed to offering top quality phone cards for US domestic and international calls at affordable rates.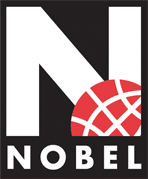 What

products do we offer?
Why

should you use NobelCom?

You should use NobelCom phone cards because paying exorbitant rates to keep in touch with your loved ones abroad is NOT okay. NobelCom, with an experience of over a decade in telecom, is a reliable and much more affordable alternative for all your long distance calls. Plus, it comes with many other benefits: discounts, contest, free phone cards, and more.
Nobel
Care

: special rewards for our loyal customers
Nobel Points
Every purchase of NobelCom.com phone cards brings you valuable Nobel Points; you also win Points for recommending our service to your friends. You can then use these Points to get discounts on further phone card purchases or recharges.
Nobel Discounts
Our customers receive special deals and promotional offers, so make sure you add callingcards@email.nobelglobe.com to your e-mail address book; that way, you are sure to receive all promotional emails and discounts we will send your way.
Birthday Program
We know everyone loves getting birthday presents! So we too have a surprise prepared for you, through our special Birthday Program: join it and we'll send you a nice gift on your special day!
Testimonials
I believe Nobelcom has one of the best Customer Service, which is a very rare thing with phone card companies. because of the ease of using NobelCom, I have turned my entire family and hundreds of friends and extended family to using NobelCom. Just keep doing what your doing now.- Philip N.
Thank you so much. The representative I talked to about the issue was so polite! I still can't believe how easy it was to have the issue resolved. I will definitely do business again and again with NobelCom. Thank you so much!- Elizabeth T.
I had a great experience and very please with the quality, speed and politeness. I'm a NobelCom customer for several years and wanted to say that the continuous improvement is noticeable and applaudable - great job guys!- Stela G.
Great work! Excellent! I always recommend Nobel.com to my international colleagues and friends! I have always had excellent customer service with nobel.com personnel.- Judy Q.