Local Access Numbers
When you're using the Local Access Numbers, you can get even more minutes on your phone card than using an 800 Access Number.
How it works
Visit the special section on our website (Local Access Numbers) and pick a phone number for your region. When you want to make a call using your NobelCom phone card, start by dialing this Local Access Number to avoid the additional 1 ¢/minute incurred by the use of an 800 Access Number.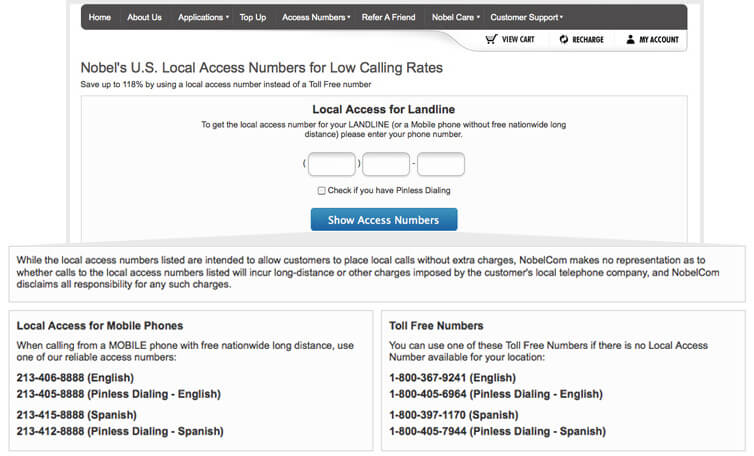 Note: the call to the Local Access Number will be billed by your provider, just as any other local call. Use of local access numbers is ideal when you have free local minutes included with your phone's plan.