Pinless Dialing
Allows you to make calls from your regular phone without being asked to enter your PIN.
How it works
To enable (register phone numbers): log in to your account on our website and register up to six phone numbers. On the left panel, go to Manage Your Phone Cards › Pinless Dialing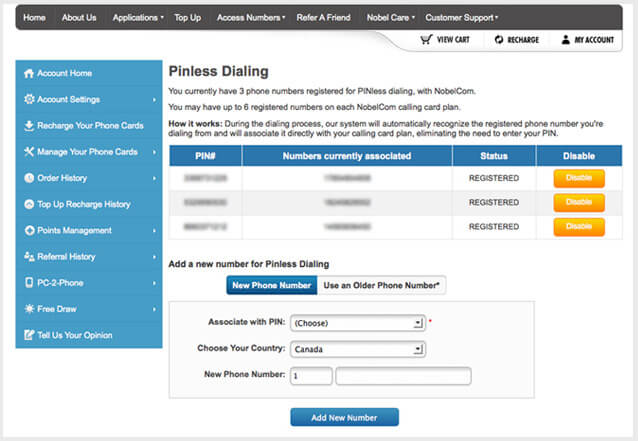 To use: after dialing the access number (local or 800) from a registered phone number (see how to enable above), you will no longer hear the voice prompt asking for your PIN; instead, you'll be automatically identified in our system and you'll be asked to enter the destination number for your call.