Speed Dial
Allows you to connect faster to the numbers you call most often by assigning them to a two-key combination.
How it works
To enable: log in to your account on our website and on the left panel, go to Manage Your Phone Cards › Speed Dial. Here, you can register up to 9 numbers with Speed Dial, corresponding to key-combinations *1 to *9.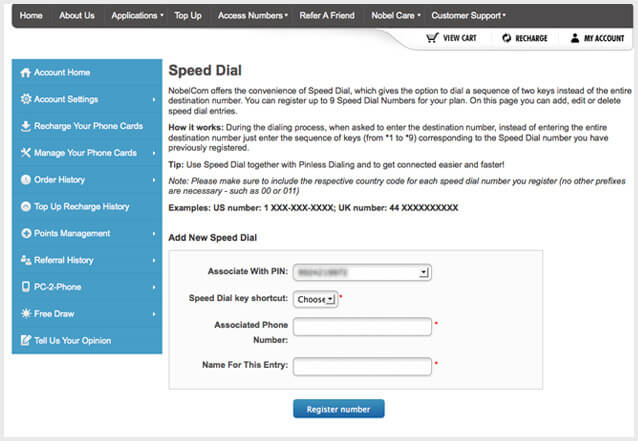 To use: during the dialing process, when asked to enter the destination number, just type in the key combination you registered for the destination number in question (for example *1).
Tip: Using Speed Dial together with Pinless Dialing, your call gets connected a lot faster and easier!