VoIP Calling
Allows you to call through your available internet connection without dialing an access number.
How it works
To enable: access the Nobel Dialer app from your smartphone; then navigate to "My Account" ⇒ "Calling Method", and select "VoIP calling", as shown below.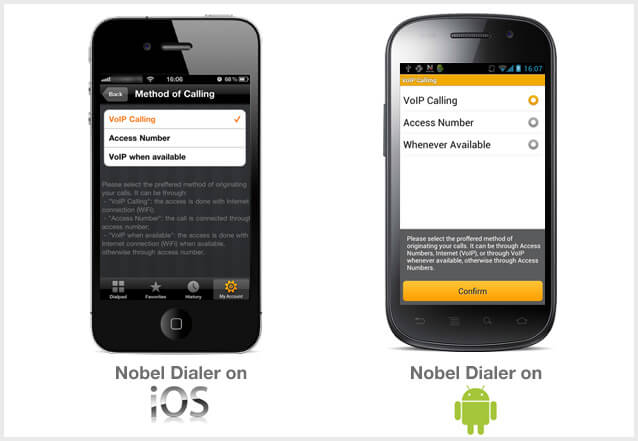 To use: When VoIP calling is selected, all calls you place will automatically go through your available Wi-Fi connection, instead of going through an access number(Local or 800). This way, your call is connected faster and you can use your phone card even from areas that are not currently covered by our available Local Access Numbers.